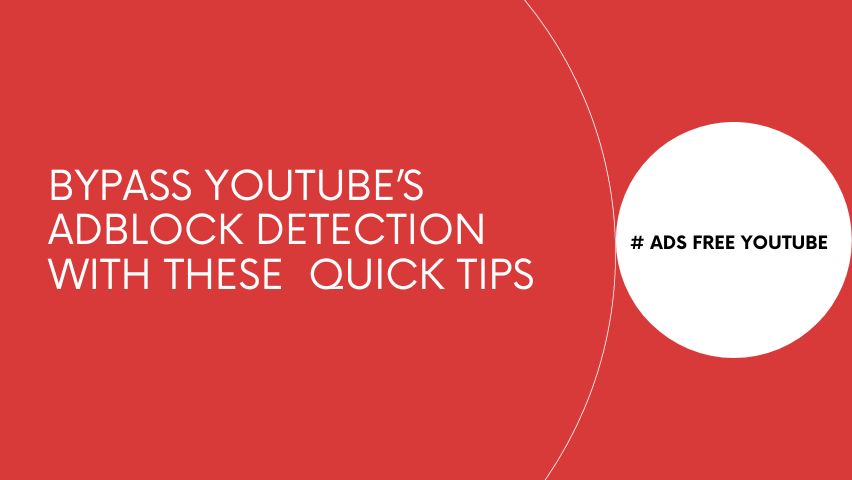 YouTube stands as one of the prominent video platforms, achieving remarkable success since its inception. A pivotal facet of its operation hinges on advertising. Nevertheless, recent developments have seen YouTube implementing measures to thwart the use of ad-blockers on its platform, presenting challenges to users seeking an ad-free experience.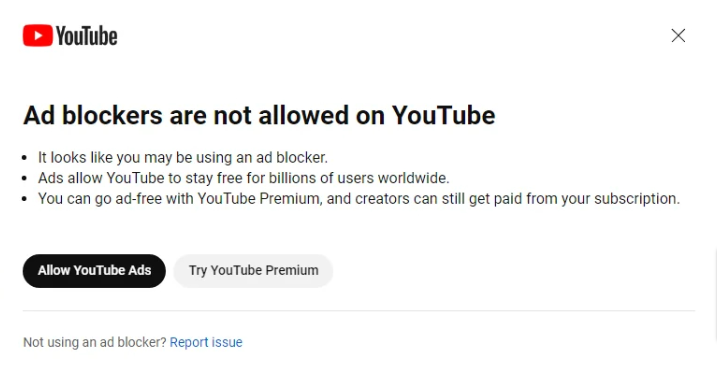 With no further delay, let's find out the strategies for circumventing YouTube's ad-block prohibition and evading those irritating ad-block popups. Please keep in mind that all these methods will only work on desktops and laptops.
Method 1 : Outsmarting YouTube's Adblock Detection with a Premium YouTube Ad Blocker
If you use an updated and latest YouTube Adblocker, your ability to remain incognito on YouTube significantly increases. Among the top-tier ad blockers suitable for use on YouTube, Adblocker for YouTube™ stands out. Adblocker for YouTube™ is an open-source and free browser extension specifically developed for blocking all YouTube ads. Here is the link to install the extension:
Click To Install : YouTube AdBlocker Chrome Extension
Method 2 : Downloading FreeTube
FreeTube is a YouTube web application designed for Windows, Mac, and Linux for an ad-free YouTube experience. This means you can enjoy your favorite YouTube videos without annoying ads. Also, it secures user data that remains securely stored on the user's device. FreeTube has emerged as one of the few good solutions to bypass YouTube ad detection.
Click To Download: FreeTube
Method 3 : YTWAVE.COM
YT WAVE is a website that enables you to watch YouTube Videos without a single ad. It also gives you the option to download YouTube videos in multiple video resolutions.
Click to install : Netflix Watch Party Extension
Method 4: Outsmarting YouTube's Adblock Detection via Chrome's Distill Page Functionality
For users navigating YouTube through the Chrome browser, the built-in Distill Page Feature offers a discrete avenue to ensure that your ad-blocker remains undetected. Activating this feature allows you to distill the webpage to its core content, effectively evading ad-block detection. Here's how to enable Chrome's Distill Page Feature:
Visit chrome://flags/ in your Chrome browser.
Opt for "Enabled" under the "Enable Reader Mode" option.
Make sure to restart your device after enabling " Reading Mode"
After you set it up, whenever YouTube detects that you're using an ad-blocker, you can simply click on "Distill page" in the menu with three dots. This way, you can watch videos without any ads.